Two covers relating to Strouseton, SD.
Cover #1 - Postal Card cancelled, June 1903. Possibly a local use or the card was skipped when presented at the mailing office and receipted from Strouseton.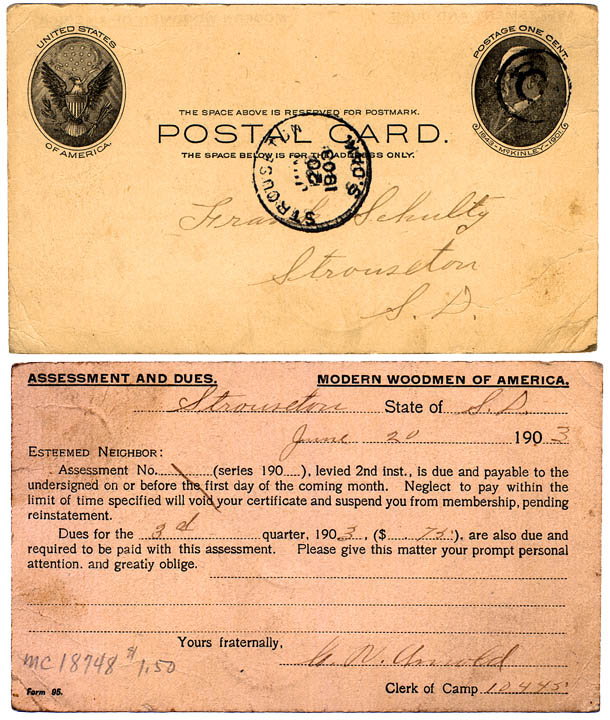 ---
Cover #2 - Strouseton Doane 2/1(?) as receipt from Des Moines, IA via Summit, SD.
October, 1905.